When my teens were in middle school, the momentous health education was about sex and contraceptives. Isn't there more to health than just the "talk"? After that "talk" with our teens, what's next?
While I was showering this morning it daunted on me that we plan and talk about investing into our children's education and investment portfolio. Not once did we mention health investment. It's interesting how I get my 'light bulb' moment when I feel the water from the showerhead. It's like a sacred moment where the mind starts working.
I thought about my friends encountering back pain, sinus problems and their kids having health issues that caused them to drop out of college.
Health is equally important to all of us especially as we get older and our body is depleted of nutrients. I hate to admit it but age is catching up to me as well. I could walk up 200 flights of stairs without problems 20 years ago. It is becoming more difficult now. It wouldn't be that way if I had invested time into training and doing it constantly.
I don't know about you, but I feel the need to teach my teens the value of investing into their health. You may think, how can I find an extra $100- $150 to invest into my teens' or young adults' health or how can my struggling teen invest $100 into his or her health?
I struggled with that thought too. So here is the breakdown of where we could find $100 to $150 per month if we sacrifice the following (based on averages):
Movie ticket- $8.38 (Source: Variety)
Starbucks - $3.50, 4 times a month $14 (my average) But according to Delish it is $5 a day. 5 times a week is equal to $25
Eating out – lunch $160 per month according to Delish. It works out to be about $5.35 per lunch. If you eat out once a week, your total is $21 per month.
Eating out- dinner $23.84 at Outback (taken from BostonGlobe)
If you eat out three times a month at a cost of $20 per person including drinks, your price tag is $60.
Total: $103.38 (not including cellphone charges, gas for his or her car, car payment and car insurance if your teen is driving)
With that said, I've just helped my daughter sign up as a Young Living health investor. She is committed to investing into her health for at least $100 per month. Her products will include
-    Probiotics
-    NingXia Red
-    Protein shake
-    Skin care
-    Some essential oils for diffusing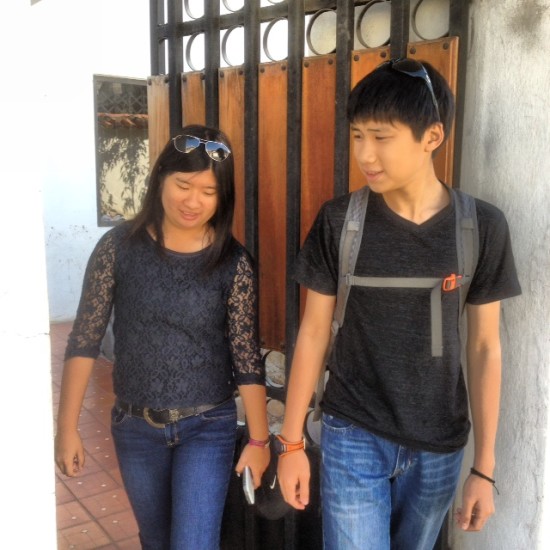 How about you? Are you investing into your health? I asked myself this question, which is more important:
Another pair of jeans, a bargain shirt per month, watching cable TV, having expensive cellphone plans OR investing into my health and feeling better and looking great this year?
I've heard and seen young people suffering from bi-polar, depression, diabetes, lack of focus and more – could it be the lack of proper care and nutrition? Of course some of these diseases are hereditary and unavoidable. But what if you could improve and manage your health this year?
If you want more information on essential oils and nutritional products for teens and the whole family, please send me a note below:

Note: I am not a health professional or a money expert. This is just a sharing of experiences and knowledge. Make your own decision and research before you invest into anything.