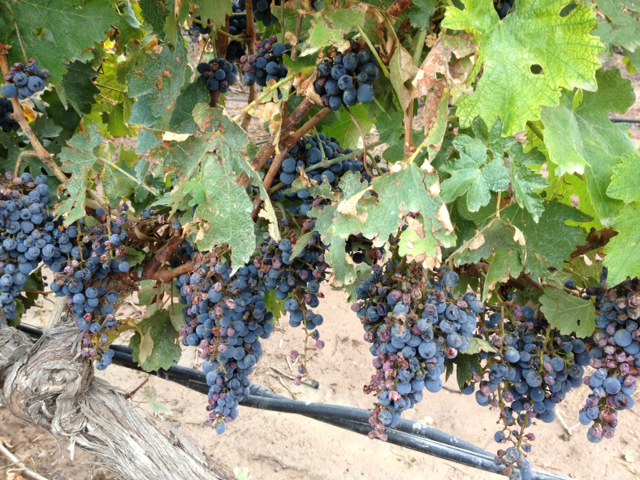 Could it be that early Italian and Spanish immigrants to this arid region of Argentina had an eye for what was to become Mendoza. Today, the areas surrounding Mendoza city is Argentina's largest wine producing region, particularly the production of Malbec, Mendoza's signature red wine. Visitors have hundreds of wineries to explore, thousands of bottles of wine to taste and many ways to visit.
Each winery has their own unique history, struggles, successes and ambitions. Out of the thousands, we chose three in Lujan de Cuyo for our full day tour with our private guide and driver Cristobal Ortiz Maldonado.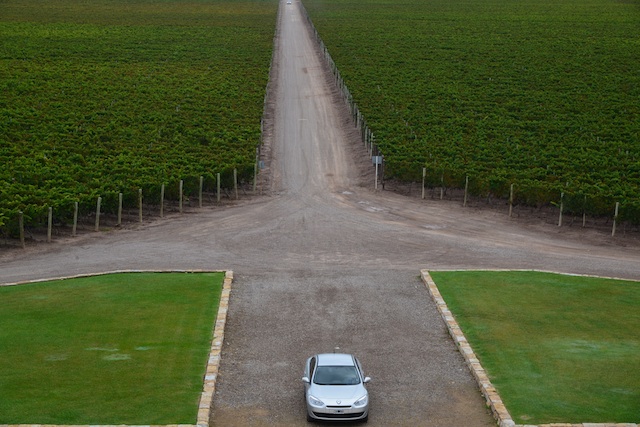 Bodega Catena Zapata:
You and I have a story to tell. Our life's journey may be different but the core of our being...our dreams, struggles and successes, big or small may be the same. I chose Catena Zapata Winery because of a story told on their website:
This is the story of how we have poured our lives, our passion, our spirit into transforming a scrub laden desert into some of the most beautiful and unique vineyards in the world. This is the story of how we have passed our knowledge from father to son, and daughter, across the generations... It is a tale of taking risks, of backing a hunch, of making a giant leap of faith, of enjoying a little luck along the way, to make our treasured terroir in Mendoza the fountainhead for the wines that carry our name.
The unique Mayan structure shows visitors the new has come and that you don't have to conform to the old to succeed. There is really nothing special about their wine tasting but the guide, Tatiana was knowledgeable and had recently became a qualified sommelier. She taught us some basic steps of wine tasting:
1. See the color of the wine by tilting the wine glass. Look at the color surrounding the glass and in the middle.
2. Take a first sniff (smell) of the wine, don't swirl.
3. Swirl the wine either on the table or by holding the stem of the wine glass, sniff it and you will smell the difference before and after swirling.
4. Take a sip, don't swallow right away, purse your lips for a few seconds and swallow.
5. Enjoy the wine.
Each wine has different colors when we tilt the glass and of course different aroma and taste.
From the cellars to storage rooms, the story began to unfold and as we stepped out to the balcony on the top floor, the view of the Andes mountain and the vineyard showed the vastness of the land.
For more information about location, time and making a reservation for your wine tour, please check out their website. Read their history and get inspired.
Note: You can't visit Bodega Catena Zapata without a reservation.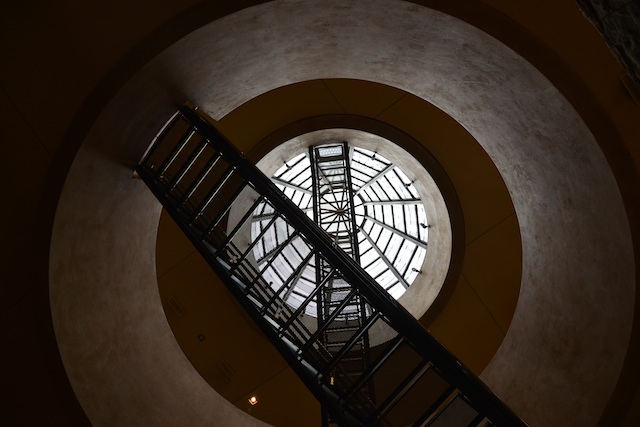 Bodega Belasco de Baquedano:
I chose Bodega Belasco de Baquedano because of the Aroma Room. A majestic huge wood front door was the first thing we saw as we arrived, followed by a visit to room with a red lacquered shining concrete floor and shining tanks at the side. Belasco de Baquedano minimalist style is very different from Catena Zapata. The red lacquered concrete floor has a shiny silver-tone cap giving a unique look to the place. Underneath the floor are tanks used to ferment the wine. Tango takes center stage in this red room sometimes. Belasco seems to favor the color red.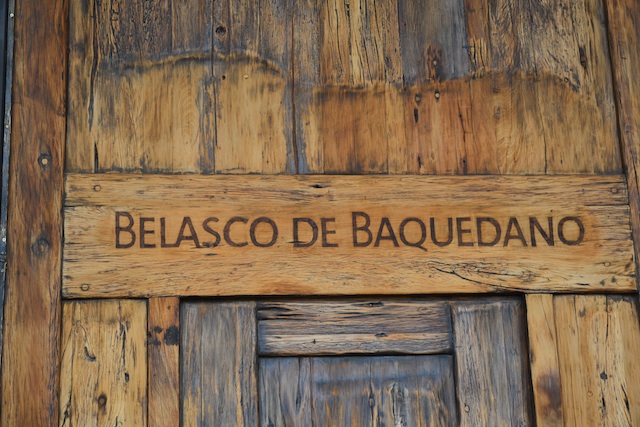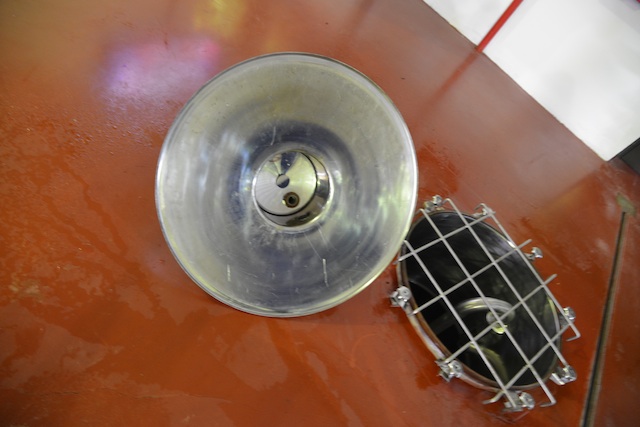 Bodega Belasco de Baquedano has a modern facility and the only winery with an aroma room. The Hall of Aromas has 46 clear Plexiglas posts along the wall. Each if these containers has a lever on the side for you to spin. Once spun, the aroma will be released. Spin, smell, make a guess and look at the description on the wall. I would suggest don't try the musky foul smell of a certain animal.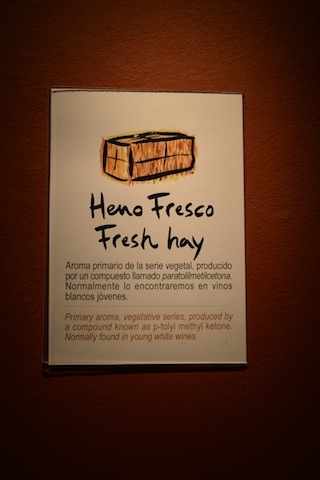 The Navarra Restaurant on the third floor serves a five course meal from 12 noon to 4 p.m. designed to pair with their wines. The first course was Salmon "tiradito" in soft citrus, soy and honey sauce with quinoa salad and fresh olive scented coriander. This course was paired with Belasco's Rosa de Argentina, a very refreshing wine with citrus flavor. According to the menu, this wine acidity helps boost the flavors of the citrus-marinated salmon.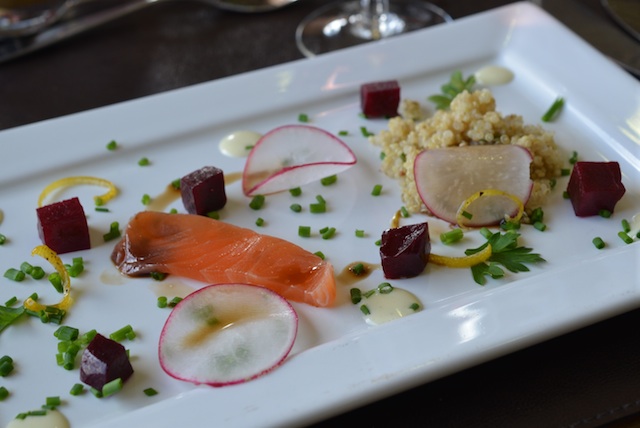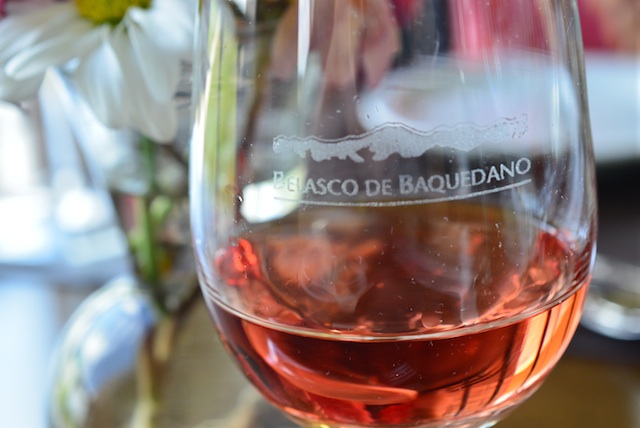 The second course was black olive focaccia with roasted eggplant pate, Andean grilled goat cheese, a fine green leaves' selection and roasted red pepper emulsion. This course was accompanied by a wine called Loan, a soft and intense wine with fruity aromas that harmonize with the black olives and balances the creamy texture of the soft goat cheese.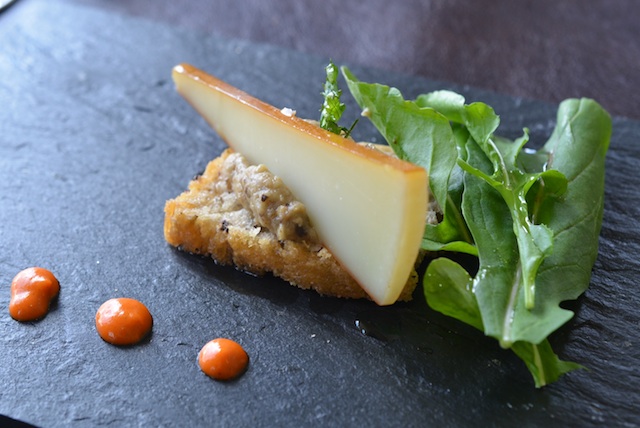 Third course was a sweet beet tower and caramelized pumpkin, au gratin with soft cheese cream on sauteed green spinach with a mix of seasonal vegetables. We paired it with Ar Guentota wine, which has a deep ruby red color with lively purple tints. This wine is supposed to highlight the flavor of the vegetables.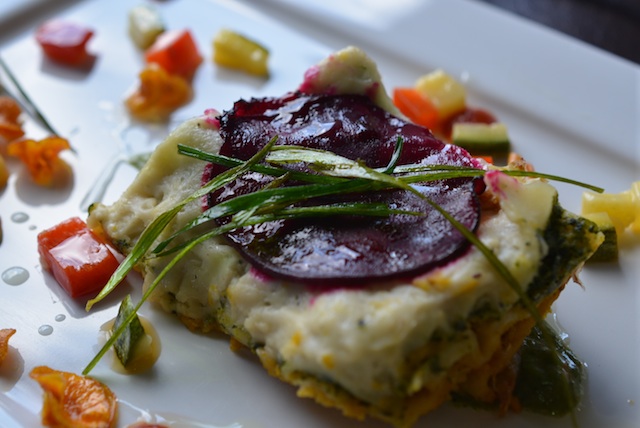 Fourth course was sirloin beef on roasted onion cream, glazed carrots with black pepper syrup, buttered potatoes, fresh chives and Swinto (Belasco's red wine) marinated plum coulis. This course was accompanied with a red wine called Swinto, a well-marked round tannins that softens the texture and provided exceptional balance of structure that enhanced the flavor of the beef.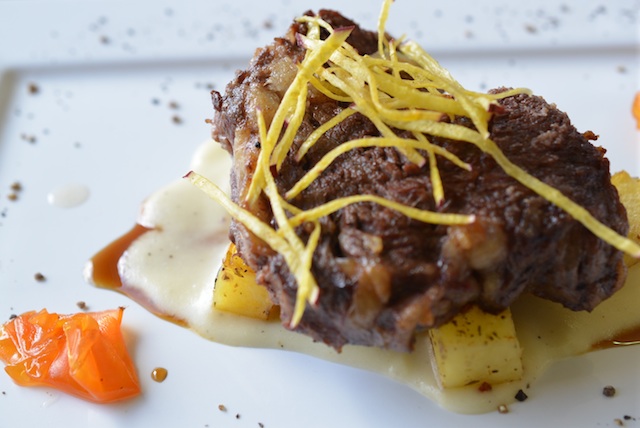 Fifth course and the last was apple shortbread marinated in Rosa de Argentina Malbec and quince jelly, with sweet orange English cream, grapefruit granita and seasonal red fruit syrup. We paired it with Antracita, an intense violet red wine with aromas of red fruits and caramel. It is supposed to bring in a contrasting effect of the sweetness of the wine and the jelly on the dessert.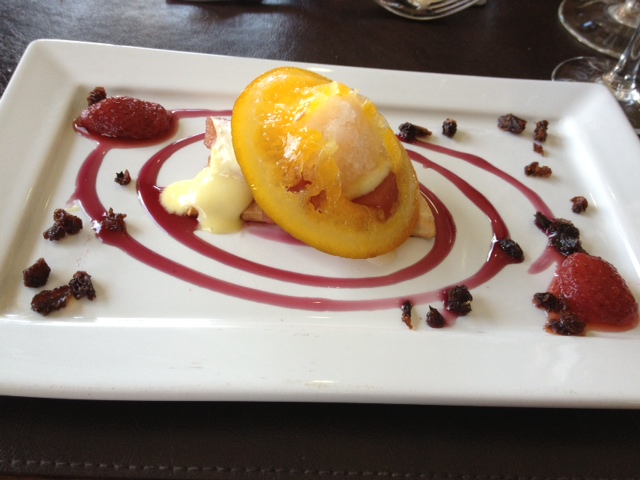 Belasco de Baquedano is worth a visit. I was told a reservation is recommended though not necessary. Find out more from their website.
Bodega Norton
Unlike the two wineries we had visited, upon arrival, all guests were greeted with a glass of sparkling wine. This winery gave me an impression of a factory because of the massive building and production (look at the tanks below). The guide gave us a great background of Norton's history, showing us the old-style cellars in contrast with the high tech production line.
We had a tank tasting and barrel tasting session. The idea was to help us taste the difference between old-style and high-tech. Bodega Norton is owned by the Swarovski family (makers of Swarovski crystal from Austria) and investors.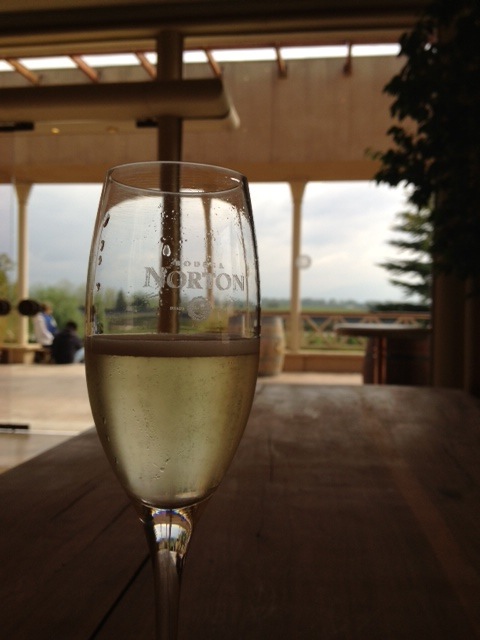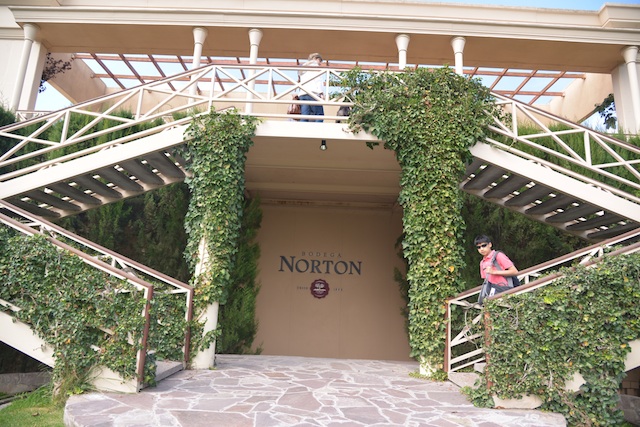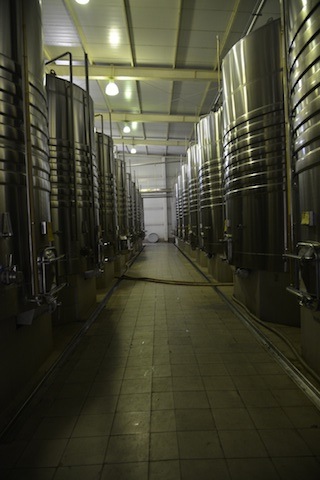 These are three wineries with different business philosophies, clientele, wine and tours. Each had their own unique draw and richness of history and plan for the future. Our full-day tour with a private driver was all worth it since a wine tasting tour was the reason we went to Mendoza.
Have you been to a wine tasting tour in Mendoza? Let us know below. For more information about our travels and to get updates, don't forget to download our free report. We will instantly add you to our email list.