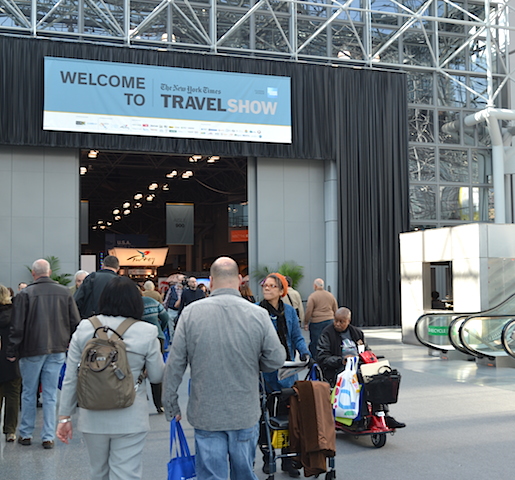 It never ceases to amaze me…people are the same everywhere. We like to win something.
Back in the day when I was a travel agent in Kuala Lumpur Malaysia and Auckland New Zealand, I was either an exhibitor or an attendee for a travel show. To collect the golden names and emails, we put out a clipboard and a sign that said, "Win a Trip to wherever!"
Filling out the form is fun and it costs the attendee nothing. Sometimes people create an email account just for the reason of entering contests or getting a free eBook/video/webinar or just anything. It is fun for the consumer and great for the marketer -if it is used correctly and strategically.
I've never won a trip but I've won big-ticket items like money, free conference tickets, shirts, dinners, wine….
At the recent New York Times Travel Show my badge defined me as "Exhibitor for Tucan Travel from London United Kingdom." I was there to have fun and help a fellow traveler out – Tony Perdomo the North American Sales and Marketing Executive for Tucan Travel.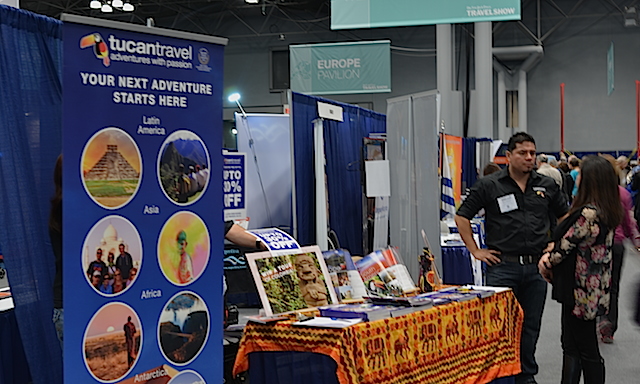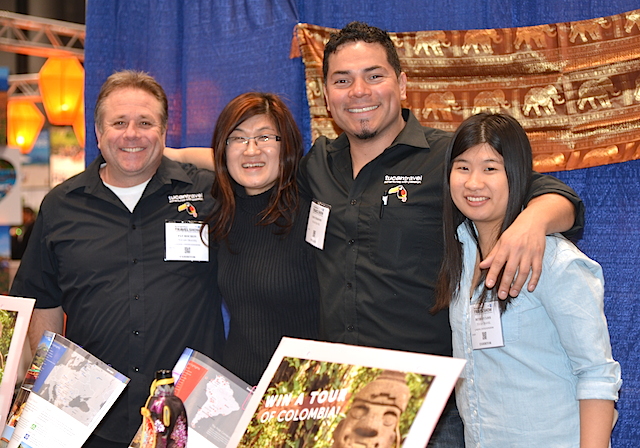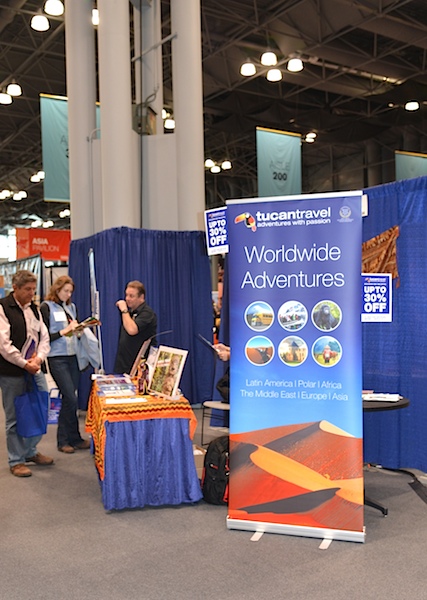 As an exhibitor I didn't have to wait with a long line of consumers. I cut through the lines with my paper and ID at the Exhibitor window, got my badge and off I went inside without wasting a minute.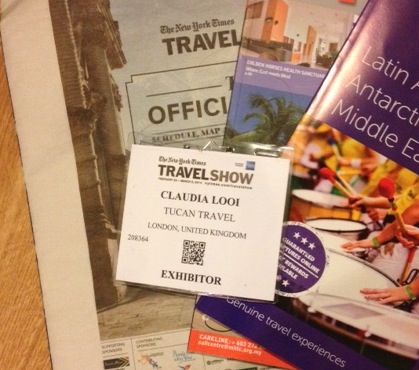 I joined in with the crowd that was already in the seminar room downstairs listening to Arthur and Pauline Frommer talking about "Major New Developments in Travel." Mr. Arthur Frommer shared about his AirBnB experiences and how travelers can save tons of money staying in an AirBnB apartment or house. I agree with him because our family had stayed in AirBnB apartments for over 140 nights within 12 months, which is half of the year in AirBnB apartments.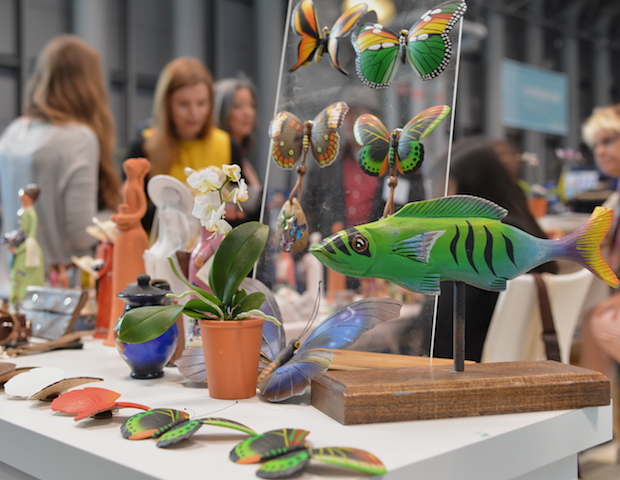 The travel show was filled with entertainment, food, souvenirs and lots and lots of brochures and information on destinations in all continents including Antarctica. I was surprised that Brazil was not represented. I recall my tour guide in Brazil told us something about Brazil tourism, "They don't spend money to promote tourism like Peru!!"
The most impressive booth was Turkey because I had a sandwich and Turkish delight while seeing two gentlemen fighting over a piece of bread. Turkey occupied a huge travel booth with lots of food, information and knowledgeable tour consultants.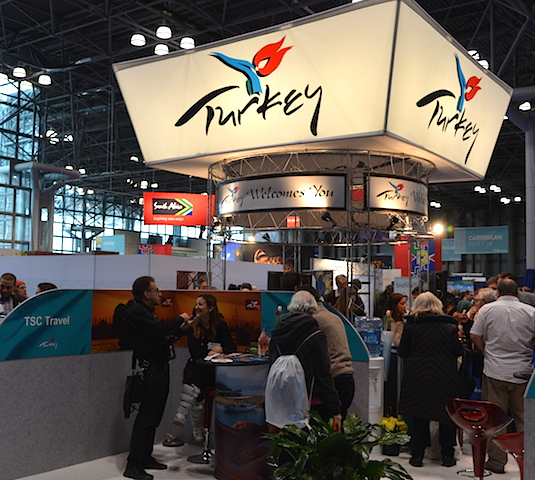 Malaysia and China were well represented as well. Dr. Mary Wong Lai Lin, the CEO of Malaysia Healthcare Travel Council represented Malaysia along with many from the Medical Tourism sector. She was one of the speakers at the "Medical, Wellness and Spa Vacations" seminar that I attended. I thought this seminar was very informational especially on Medical Tourism.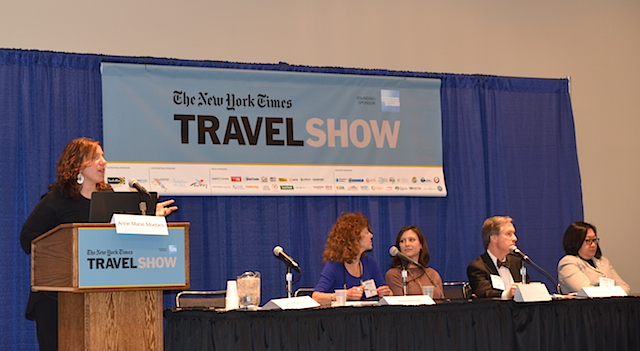 Consumers that I spoke to at the Tucan Travel booth were either looking for cultural experiences, planning a vacation or hoping to win a trip. I wonder who won the trip to Colombia with Tucan Travel. It wouldn't be me because I did not put my name in any of the contests.
{ 0 comments }