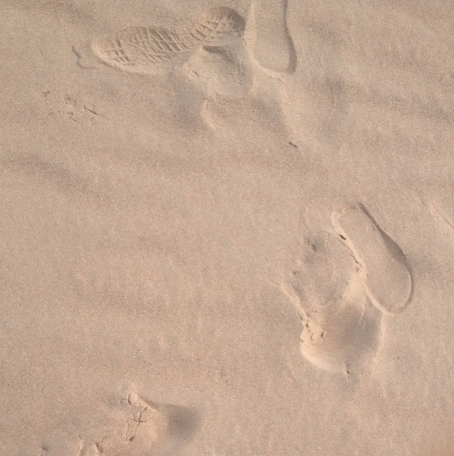 When asked what was the most interesting thing about Punta del Este, Uruguay, my 15 year old listed two things, the hotel and the sand (not the beach or water). That's it! To him the city tour and The Hand (La Mano) was unimpressive. While traveling to Punta del Este we happened to be doing multigenerational travel…our family of two teens, my sister and mom.
To him The Hand sculpture was over "hype-uped". I asked why he said that. His answer was "Everything, ranging from postcards and books about Punta del Este showed the hand in the sand. But, when I finally got there, there were just these five concrete fingers sticking out of the sand. They were just these concrete things sticking 10 feet onto the air. Maybe if they were 100ft tall I would be more 'wowed'.
There were constant waves of tourists doing strange poses with and on the fingers. He had to drag himself to pose for a photo for his mom (me) the day before (photo below) and he had to accompany the whole family to The Hand again the next day. The first time was more than enough for him…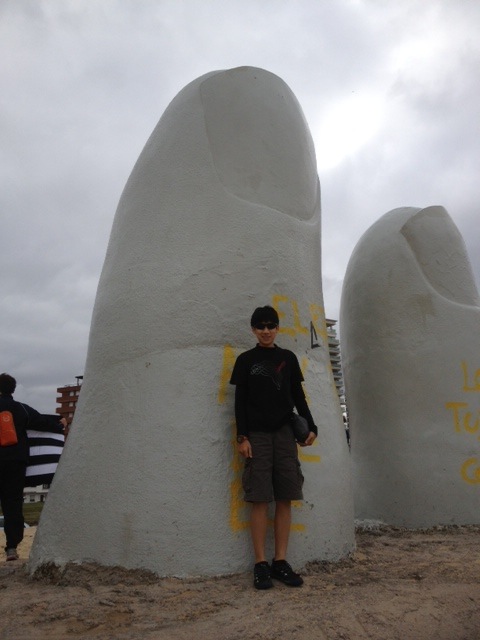 While visitors from around the world were rushing to The Hand in the distance to take photos, he unhurriedly walked and made footprints in the sand and got sand off his shoes. Playa Brava beach has sand dunes that makes one feel like climbing up a hill and the sand is extremely fine and soft.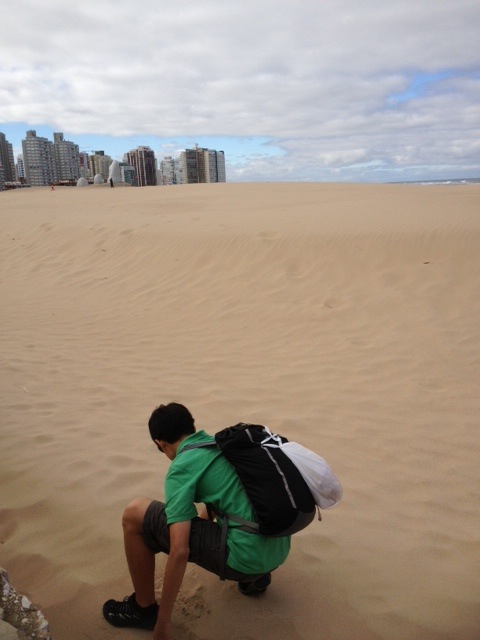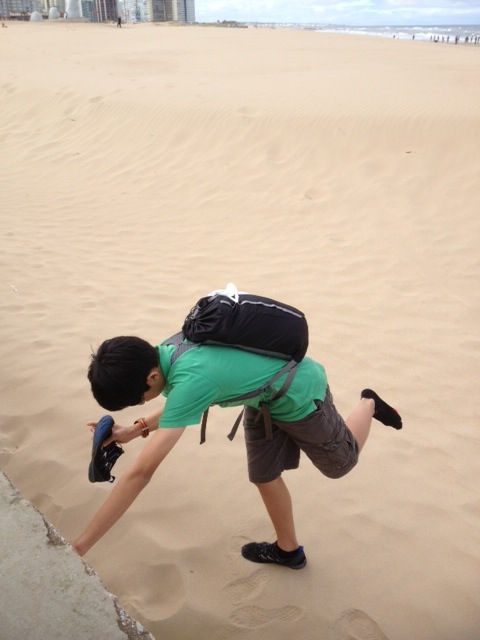 After traveling for three months with two teens we realized it is perfectly fine if they dislike or express their opinion on a certain historical site or famous place. So Jonathan had a great time walking in the sand, making footprints and feeling the sand.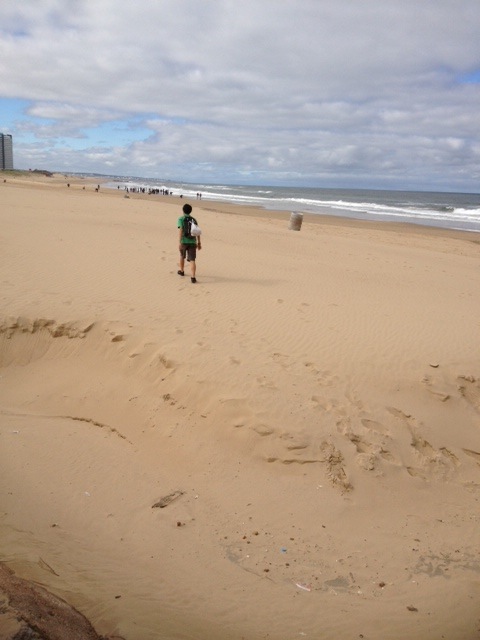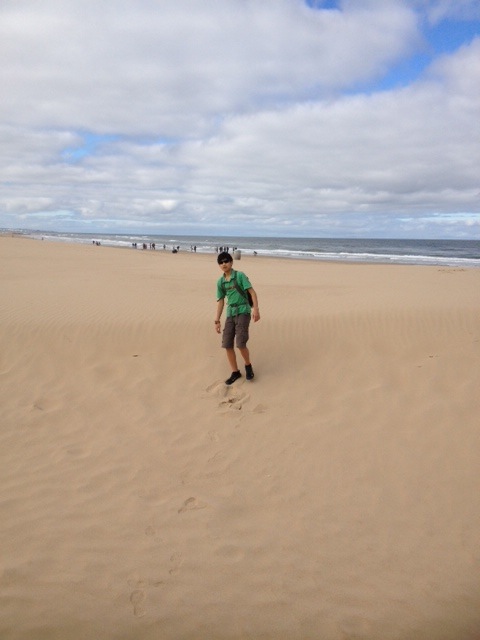 For more about Jonathan and his review on travel gear and destinations, please visit him at his website, The Travel Gear Reviews.
{ 0 comments }