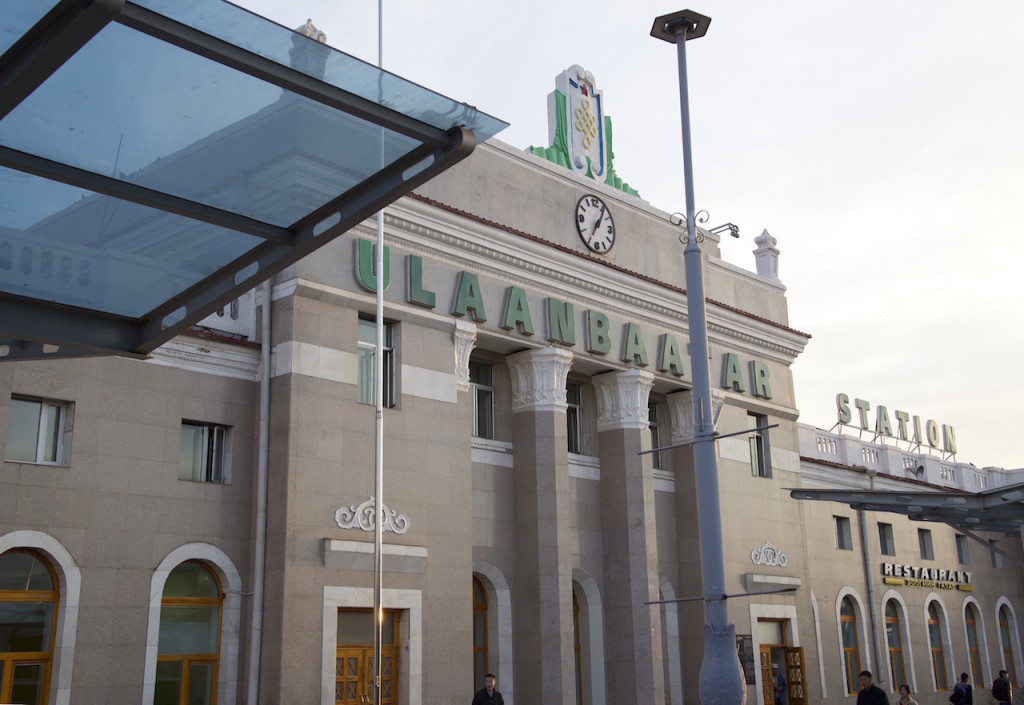 Apart from the popular tourist attractions like Gandan Monastery, Winter Palace of the Bogd Khan, Zaisan Memorial, Sukhbaatar Square and Naran Tuul Black Market, I discovered nine brilliant things to do in Ulaan Bataar Mongolia. Brilliant because our tour leader was from England.
1. Take a cab
We took the cab twice in Ulaan Bataar. Both times the driver did not speak a word of English. We couldn't communicate with both the drivers. The first driver took us from the hotel to Naram Tuul Black Market. He was an aggressive big man who wore just a plain white singlet.
Mr. White Singlet did not obey traffic rules and he yelled at drivers that slowed him down. Though he yelled he was genuinely courteous to us, his passengers.
The second driver took us in the evening from the hotel to an unknown place. He was supposed to send us to a theatre for a traditional throat singing performance. Instead we were left at a building with a Chinese restaurant and karaoke bar. He was given clear instructions (I was told) by the front desk guy.
Left stranded we found our way to a different theater after asking around and getting help from an English-speaking receptionist at the nearest hotel.
These drivers showed us the real Mongolia.
2. Throat singing and traditional musical performance
I heard so much about throat singing. We were supposed to attend the Tumen Ekh Ensemble at 6pm. Since the cab driver took us to the wrong place and no one knew where we were going, neither did we, we ended up at The State Opera and Ballet Academic Theater.
The theater had a nightly throat singing and traditional musical performance at 6 pm as well. An added bonus to check out two of the national treasures of Mongolia- the State Opera and Ballet Academic Theater and throat singing. The performance included morin khuur music, traditional dance and acrobatic performance.
Morin Khuur, the horsehead fiddle is a Mongolian traditional instrument. Included in the one hour show was a duet morin khuur performance and Mongolian orchestra with morin khuur players.
3. Manholes
Manholes are everywhere in Ulaan Bataar. We were warned to look out for manholes while walking especially when walking in dimly lit areas because the manholes are not completely closed. Some were half opened.
According to an Economist article dated January 20th 2000, there are children living inside the manholes. This problem still exists today.
4. Eat Mongolian food with the locals
Eat with the locals at local Mongolian restaurants. Mongolian food is simple and consists of flour and mutton. You can read more about 11 Real Mongolian Foods to Eat.
5. Coffee and pastries
When you need a break from mutton and flour made dishes, head over to Bon Bon Bakery for espresso or cappuccino and all sorts of freshly baked pastries and bread. We frequented one at Tov Zam, Sukhbaatar District, Khoroo 10 near the Voyage Plus Hotel.
6. Cashmere shopping
Help the Mongolian cashmere industry out before it vanishes. Mongolia is the second largest cashmere producer in the world. Because of economic reasons most of the cashmere is being exported mainly to China.
I bought a cashmere blouse in Ulaan Bataar. It is of the highest quality compared to my other "Made in China" cashmere bought at an outlet store in Waterloo Outlet Store at the Finger Lakes NY.
7. Chinggis Gold vodka
Try Mongolian famous Chinggis Gold vodka made from wheat. It is supposed to be one of the best vodkas in the world. Our tour guide Amran said they drink Chinggis Gold vodka during happy occasions and celebrations.
8. Walk on Peace Avenue
Take a walk on Peace Avenue, Ulaan Bataar's main street with cafés, souvenir shops, cashmere shops, hotels and the State Department Store.
9. Take the public bus
Not an easy way to get around if you don't read Cyrillic or speak Mongolian. The bus we took from Naram Tuul to Peace Avenue was clean and comfortable. Look at the photo above with Korean cup noodle handles.
My three full days visit to Ulaan Bataar (six days in Mongolia) was short. I didn't get to see the National Museum of Mongolia. I may have to take a trip there again to visit the museum, join the Naadam Festival and discover the nomadic culture of Mongolia.